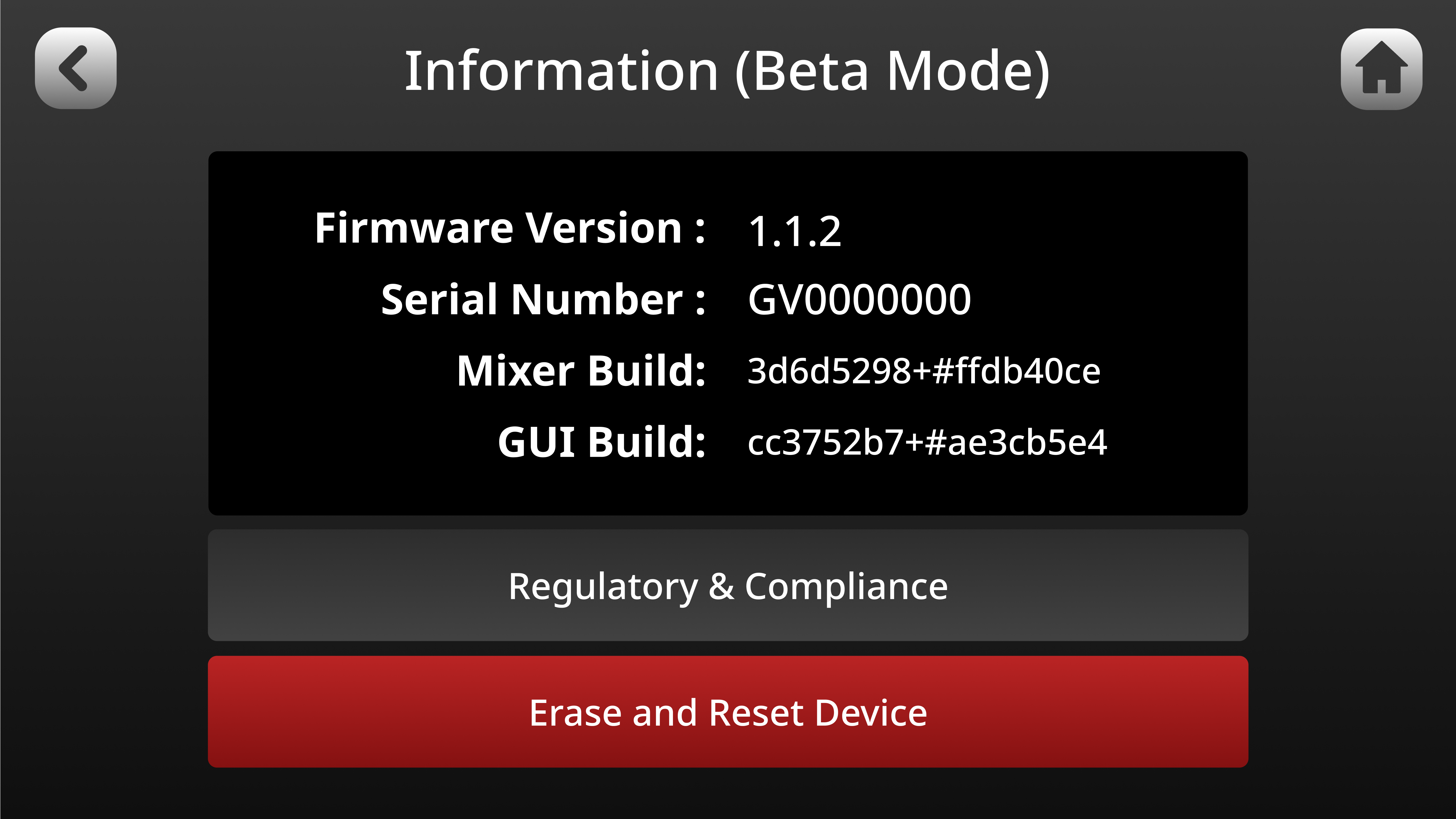 To access the beta mode on your RØDECaster Pro II, please follow the below instructions. 
Navigate to Settings
Select 'System'
Click on 'Information'
Select 'View Device Information' and then tap anywhere in the black box about a dozen times.

If your RØDECaster Pro II is connected to the internet and a new beta firmware version is available, you will see a prompt to update to this beta version.
If you don't update to a new beta version, you can exit the beta mode by restarting your RØDECaster Pro II and repeating the above process.
If you would like to be a part of the RØDECaster Pro II beta firmware testing program and be the first to hear about new features and updates, you can sign up here. Joining the program will give you the opportunity to provide feedback directly to the RØDE product development team.
Click here to see release notes for all firmware updates.


For more information about RØDECaster Pro II, please see our RØDECaster Pro II User Guide.