The Back Channel mode on the RØDECaster Pro II is designed to help podcasters and live streamers communicate with remote guests "off-air" without recording the audio. It provides a convenient way to call and prepare guests live without including their audio in the final recorded output. This feature offers the following benefits to users:
Queuing up the Guests
Hosts and producers often need to communicate with guests before officially going live. The Back Channel mode allows hosts to establish a private line of communication with the guest, enabling them to give instructions, discuss talking points, or simply have a conversation without recording it.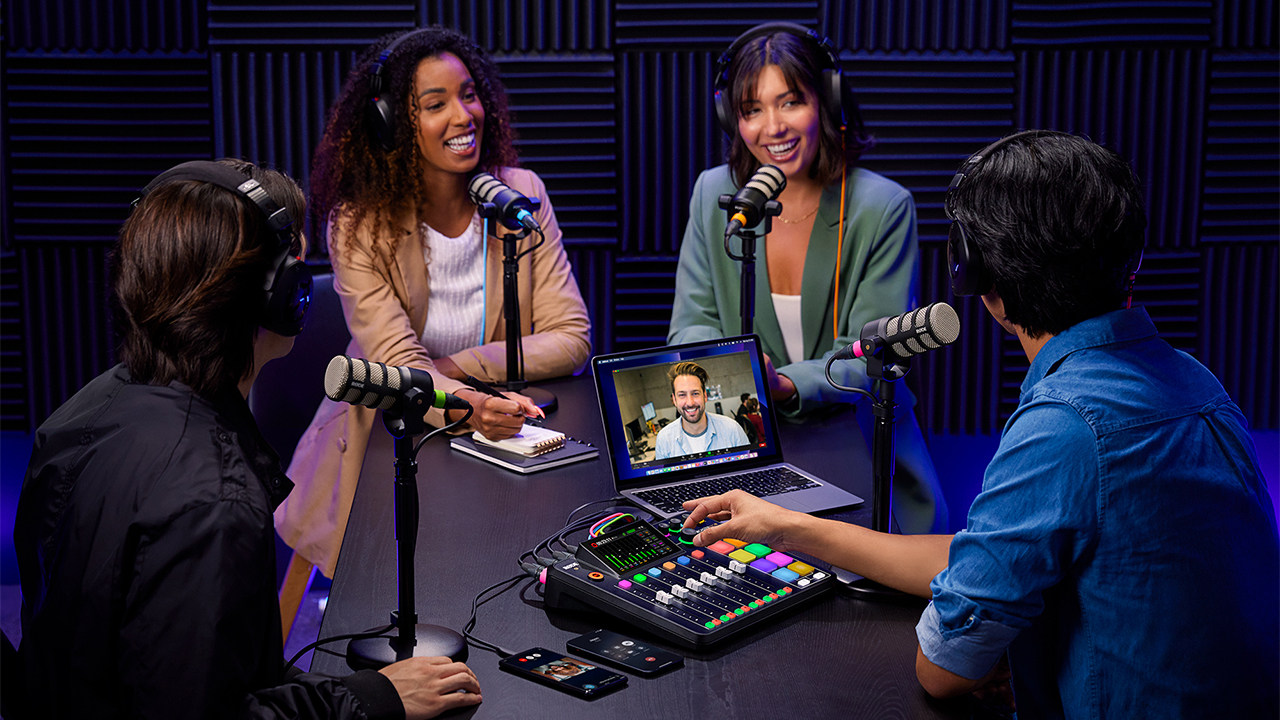 Single Press Activation
By assigning the Back Channel mode to a SMART pad on the RØDECaster Pro II, users can easily activate or deactivate the feature with a single press mute and solo buttons. This integration ensures quick and effortless control over the back channel communication, allowing hosts to engage with guests at the desired moments. You will know if channels are in Back Channel mode when the mute and solo buttons are amber colour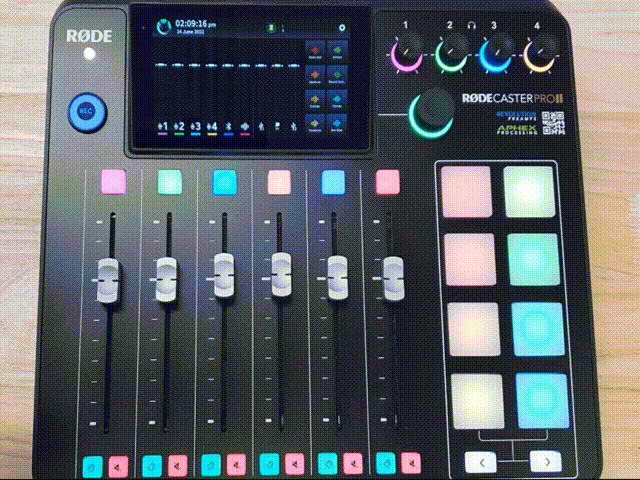 Flexibility and Customization
The RØDECaster Pro II offers customizable settings for the Back Channel mode. Users can choose between momentary or latching triggers, depending on their preference. Momentary mode keeps the back channel active while the pad is pressed and turns it off when released, while latching mode toggles the back channel on or off with each press.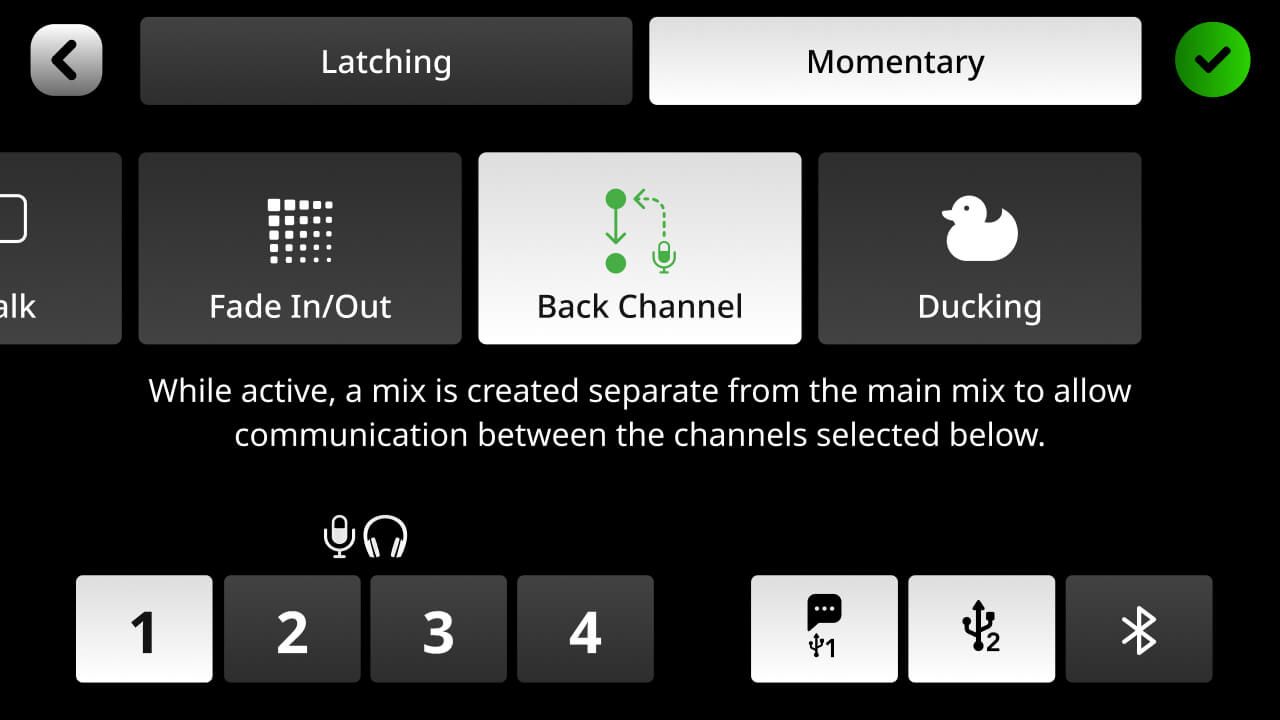 Selective channels
The Back Channel mode enables hosts to specify which channels can communicate with each other when activated. Users can choose to allow communication between all channels or restrict it to specific channels, such as the host and a single guest. This selective communication ensures that only relevant parties can participate in off-air conversations.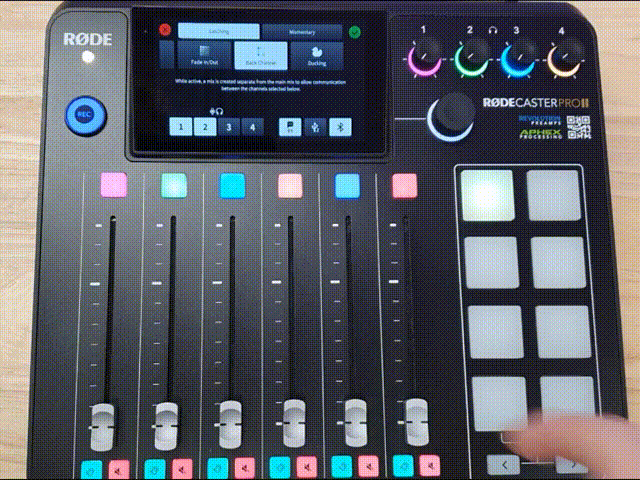 Overall, the Back Channel mode on the RØDECaster Pro II enhances the podcasting and livestreaming experience by providing a convenient and efficient way to communicate with guests privately, ensuring a smooth and professional production process.