To enable the use of the RØDECaster Pro II with OBS on a Windows system, it is necessary to use the ASIO Audio Driver to route audio from the RØDECaster Pro II to OBS. Follow these steps to achieve this configuration:
The first thing that needs to happen is to place RØDECaster Pro II into Multitrack Mode:
Access the RØDECaster Pro II settings via the main screen.

Navigate to the 'Outputs' menu.
Click on 'Multitrack.' Select 'USB.'
Choose either 'Pre-Fader' or 'Post-Fader' options to enable multitrack audio via USB.
Install Required Drivers: Ensure that you have the following two drivers installed on your PC computer:
ASIO4ALL : https://www.asio4all.org/
ASIO Plugin for OBS : https://github.com/Andersama/obs-asio/releases
Once both plugins are installed, launch OBS on your computer.
In the OBS interface, locate the "+" icon in the "Sources" section.
From the dropdown menu, select "ASIO Input Capture."
Select 'ASIO4ALL' as your device.

In the Source settings, select the following Settings:

Device : ASIO4ALL v2
Format: Stereo

Once done, click on 'Control Panel'.
Under the WDM Device list, ensure that you have all devices disabled (Power icon "OFF") except for "RØDECaster Pro II Main Multitrack".
Once Done, close the control panel.
Now, when opening the dropdown list for OBS Channel selection you should see a list of 16 available tracks for the RØDECaster Pro II (15 tracks for the RØDECaster Duo)
Select the channel you want to use within OBS using the diagram below within both OBS Channel selections 1 & 2.

Eg. adding the physical input 2 on the RØDECaster Pro II. In both OBS Channel selections 1 & 2, select "Pro II Main Multitrack 4"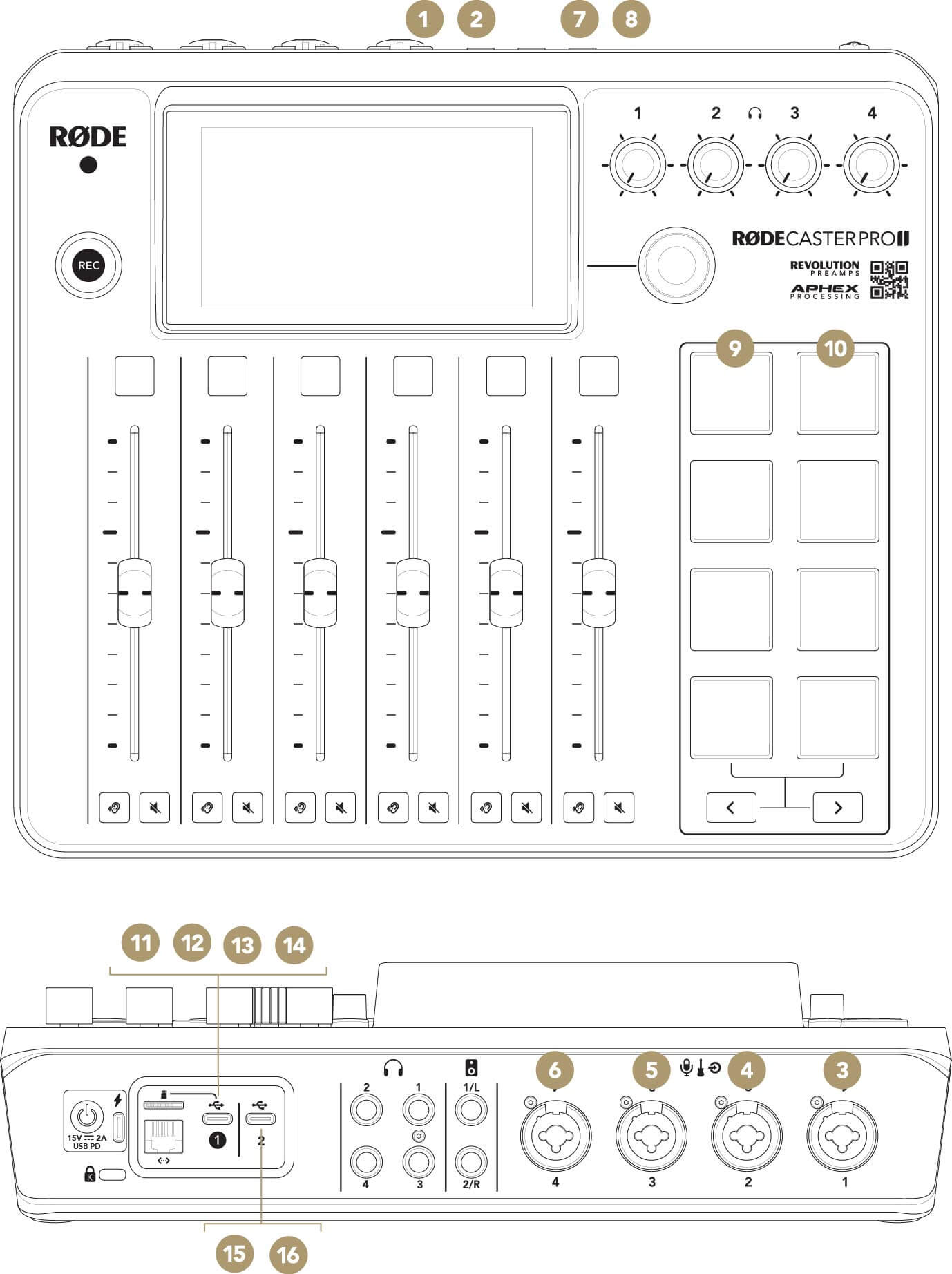 Now you're set up and ready to use the RØDECaster Pro II with OBS.
Remember to configure additional settings in OBS according to your preferences, such as stream settings, audio sources, scenes, and transitions, to enhance your streaming or recording experience.
For more information about RØDECaster Pro II, please see our RØDECaster Pro II User Guide.