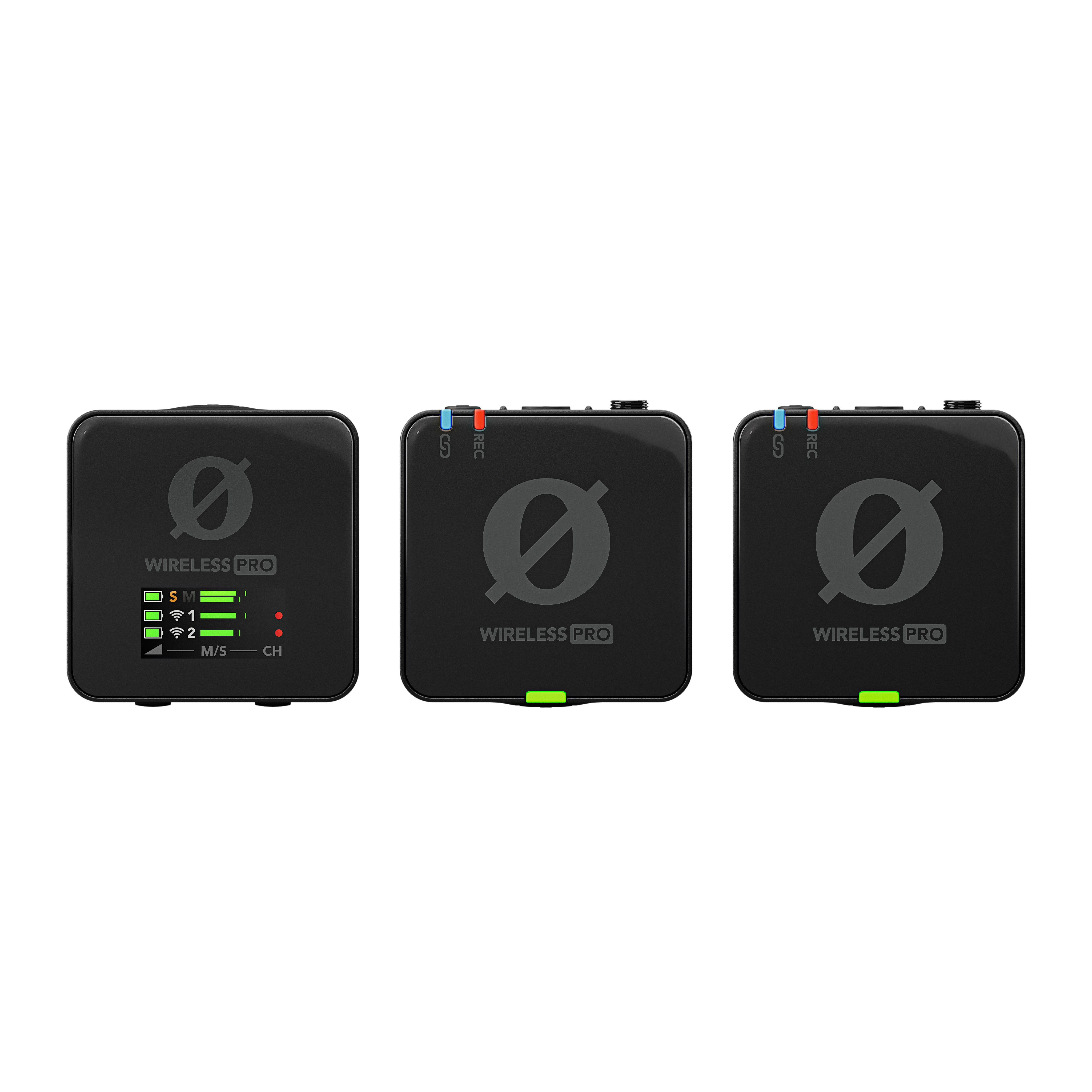 When you first receive the Wireless PRO, while you can use the units out of the box, we'd suggest a couple of things to perform with the kit before using it for recording to maximize the potential of the Wireless PRO. 
Make sure you update the firmware of each Wireless PRO receiver and transmitter (RX and TX) using the RØDE Central desktop app on a Mac or PC by downloading the software here.

This ensures that the latest features and updates are applied to each of the units.
Ensure you've enabled onboard recordings on each Transmitter as this creates a backup recording on the internal memory. 

This useful feature allows you to have a backup recording if something happens to the audio from the RX in your audio device.  
For more information about how to enable onboard recordings on the Wireless PRO transmitter, please see our article here: How to enable Onboard recordings on the Wireless PRO TX
The Wireless PRO now can generate Timecode for compatible cameras and audio software.

This setting allows users to synchronize multiple audio recordings with ease while editing if post-production. 

For more information about Wireless PRO Timecode, please see our article here: Wireless PRO Timecode Camera Walkthrough Guides
For more information on how to use and explore the Wireless PRO, please see our Wireless PRO User Guide