Unlock the power of native 32-bit float recordings from your Wireless PRO TX through RØDE Central.
Once you've configured the Wireless PRO TX to conduct internal recording, you can seamlessly export the resulting recordings in 32-bit float WAV format via RØDE Central. Should the need arise, you can also choose to export the audio files in the familiar 24-bit PCM format.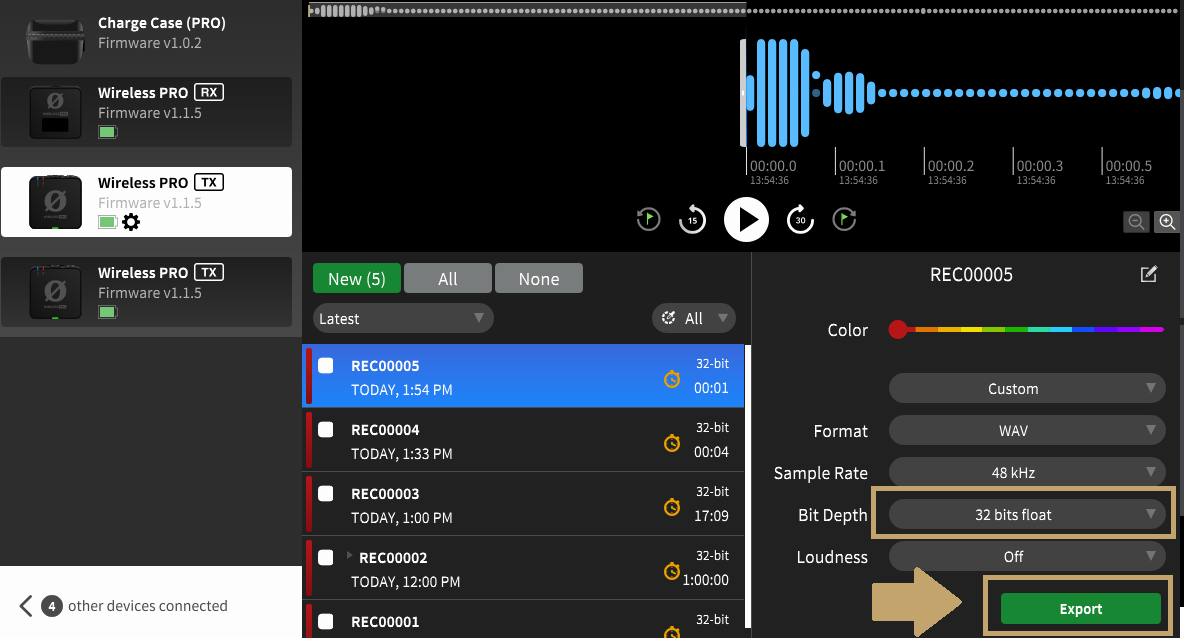 We have a video also explaining how 32-bit float works with the Wireless PRO here:


For more information about the Wireless PRO, please see our Wireless PRO User Guide.