You can utilize the RØDE Wireless system to amplify voices through a powered portable system, a suitable option for outdoor events or exercise classes. This can be accomplished with the Wireless GO, Wireless ME, Wireless GO II, and Wireless Pro, provided you have a powered portable Bluetooth speaker equipped with a 3.5mm AUX input.
If you have a Bluetooth speaker with a 6.5mm port or a XLR port. You can use a HJA-4 or VXLR Pro adapters.
Ensure that the Wireless RX (Receiver) is set to 0dB.

This setting maximizes the output signal from the receiver to the speaker

Using a compatible TRS cable, such as the SC2 or SC5, connect the receiver's 3.5mm output to the AUX 3.5mm input on the portable speaker.
Turn on the portable speaker and adjust the volume to the desired level.
If you are using external microphones or Lavaliers with the Wireless transmitter, connect them to the transmitter at this stage.
To prevent feedback, keep the Wireless transmitter away from the speaker, and then turn on the transmitter.
Gently tap on the microphone or Lavalier, and you should hear the taps clearly coming from the speaker.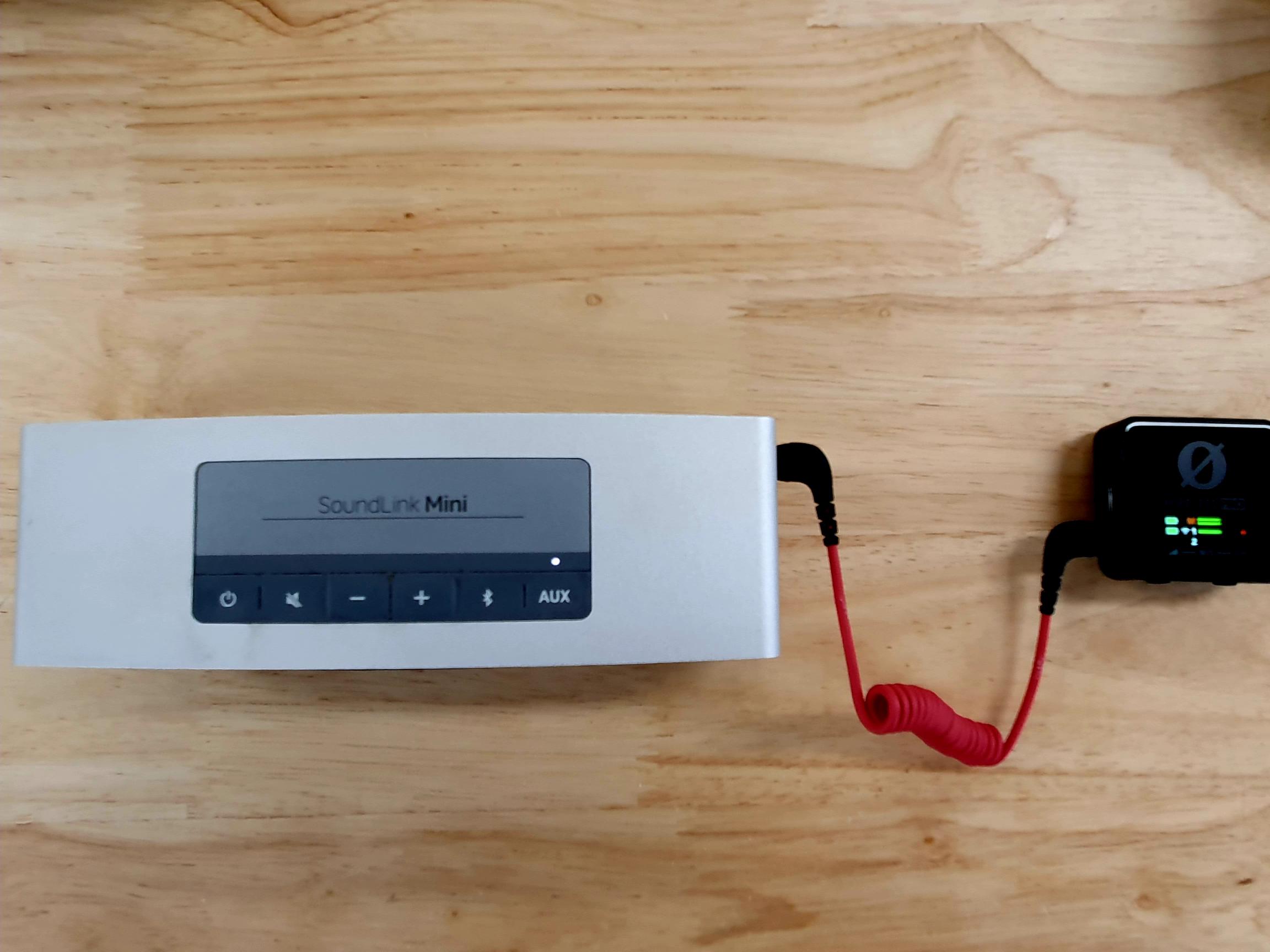 You are now ready to use the transmitter as a wireless live microphone, amplifying voices effectively through the powered portable Bluetooth speaker.