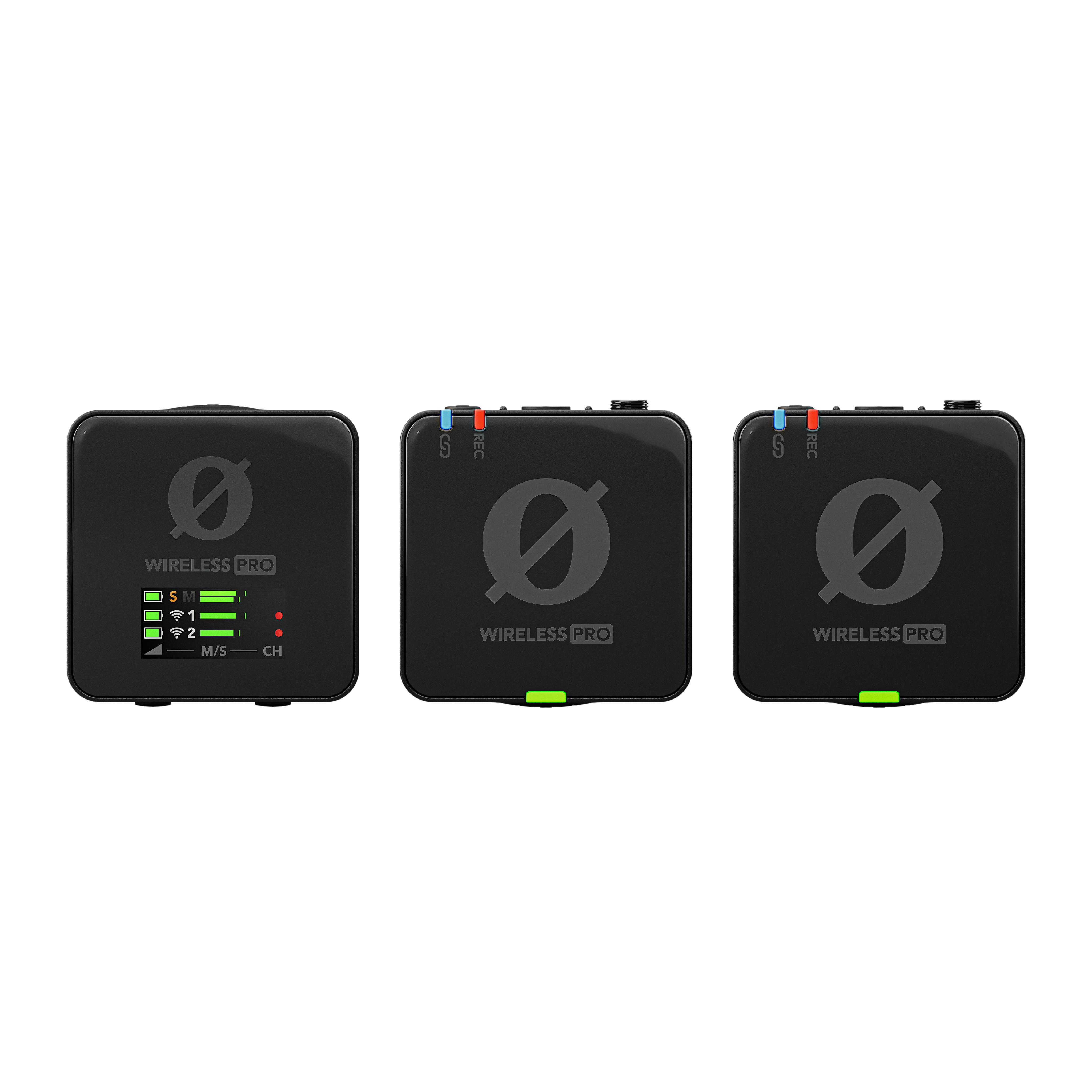 Effortlessly Switching Channel Modes on the Wireless PRO Receiver The Wireless PRO receiver (RX) offers versatile channel modes, including default options like Merge, Split, and Safety channels, as well as the ability to incorporate Timecode modes. To activate these additional modes, it is necessary to utilize the RØDE Central Desktop or Mobile app.
Open the latest version of the RØDE Central desktop app on a Mac or PC.
Make sure your computer is on MacOS 10.15 or later/ Windows 10 Version 1803 or later
The latest firmware is available to download from here
RØDE Central Desktop
Open the RØDE Central Desktop app.

Locate and select the Wireless PRO RX from the app's right-hand menu.
Click on the 'Routing & Timecode' option.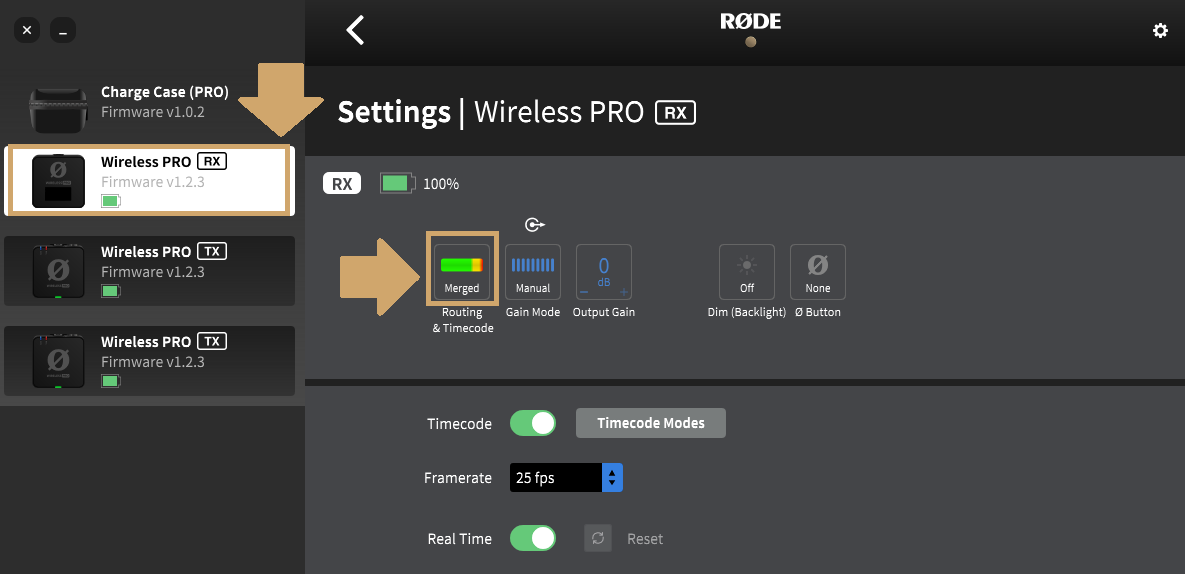 Choose your preferred Timecode mode and activate 'Show Mode on the Wireless PRO'.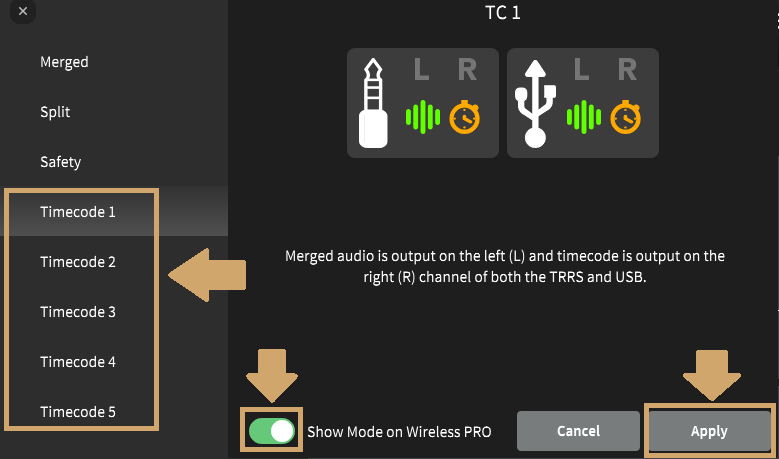 Apply the changes to confirm.
RØDE Central Mobile
Establish a direct connection between your mobile device and the Wireless PRO RX using the included USB-C to Lightning Cable or USB-C to USB-C cable.

Access the 'Routing' settings.
Enable the desired Timecode mode on the Wireless PRO RX by toggling the slider.
Once you are satisfied with the Timecode selection, select 'Apply'.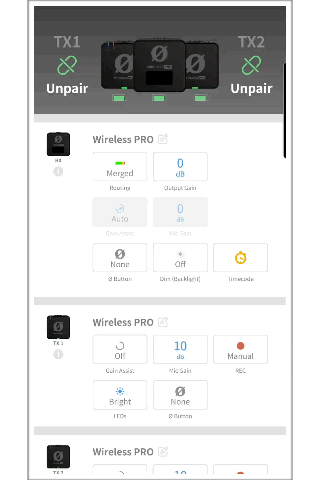 Now, you can effortlessly select your preferred Timecode and channel modes directly from the Wireless PRO RX.
To activate Channel and Timecode modes directly on the Wireless PRO RX:
Turn on the Wireless PRO RX.

Press and hold the left 'Gain' and right 'CH' buttons simultaneously for 2-3 seconds.

Use the left 'Gain' button to cycle through available channel modes, including Merge, Split, Safety, and Timecode modes.

Set your selection by pressing the right 'CH' button. A confirmation indicator (a tick) will appear in the bottom right corner of the RX screen.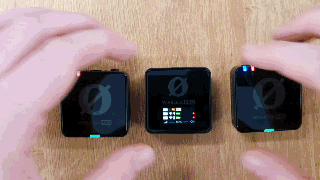 Within seconds, the Wireless PRO RX will return to the main screen, and your chosen channel mode will be in effect.

For more information about the Wireless PRO, please see our Wireless PRO User Guide.