When enabling Real-Time code for the Wireless PRO, it uses the current time in your local region, as configured in the 'Clock and Device Time' section of RØDE Central. This mode presents the time in 24-hour format, including seconds and frames, like HH:MM:SS:FF. For instance, '14:34:42:12' translates to 2:34 pm, 42 seconds, and 12 frames.

To enable Real-Time mode for your Wireless PRO, please perform the following:
Firstly, ensure you're using the latest version of the RØDE Central desktop app on a Mac or PC.

Make sure you computer is on MacOS 10.15 or later/ Windows 10 Version 1803 or later.

The latest firmware is available to download from here.

Select the Wireless PRO RX on the left hand menu.
Within the settings of the RX, enable the Timecode feature
Activate the Real-Time mode.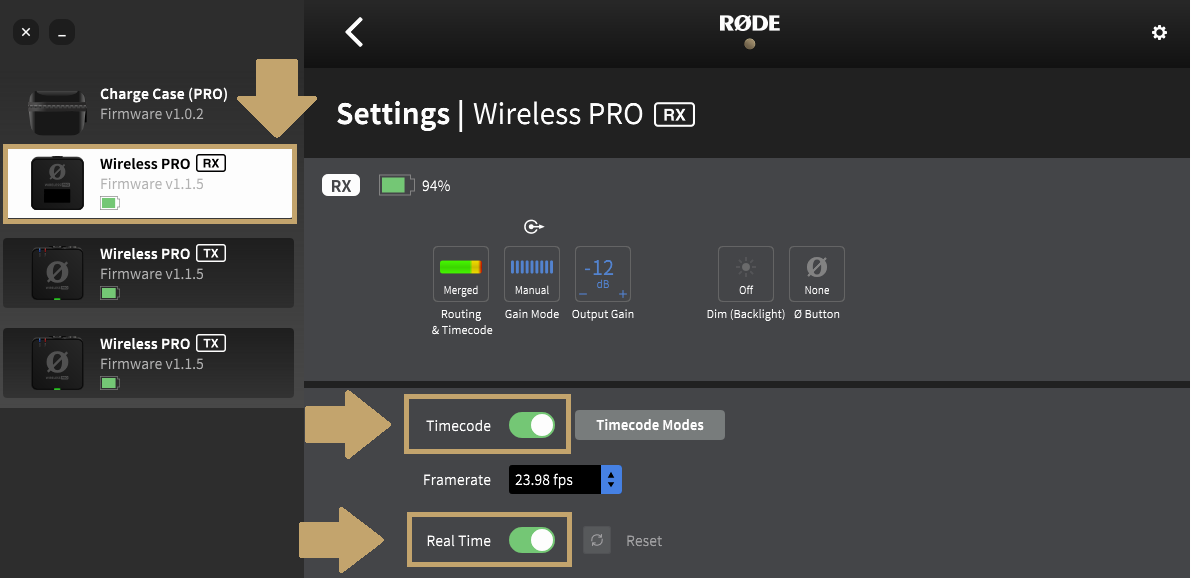 For more information about the Wireless PRO, please see our Wireless PRO User Guide.