The RØDE Wireless Go II has two operating modes: Merge Mode and Split Mode. These modes determine how the audio signals from the two transmitters (TX1 and TX2) are handled by the receiver. Here's a breakdown of each mode:
Merge Mode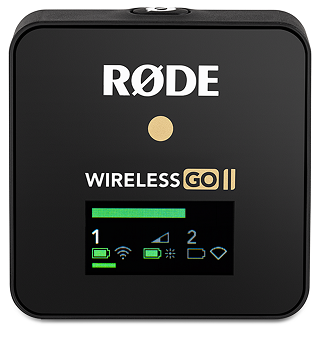 In Merge Mode, the transmitter(s) send their audio signals to the receiver simultaneously. The audio signals from both transmitters are combined and mixed down to a single audio output.
This mode is useful when you want to capture audio from two separate sources, such as two microphones or two people speaking simultaneously. It allows you to have a single audio feed for recording or transmitting without the need for separate audio tracks or channels.
Split Mode
In Split Mode, each transmitter (with the Wireless GO II Dual kit) is assigned to a separate audio output channel. The audio from TX1 is sent to one audio output, while the audio from TX2 is sent to another audio output.
This mode is helpful when you want to have individual control over the audio from each transmitter. It allows you to record or transmit each audio source separately, which can be advantageous for post-production editing or when you need to process the audio independently.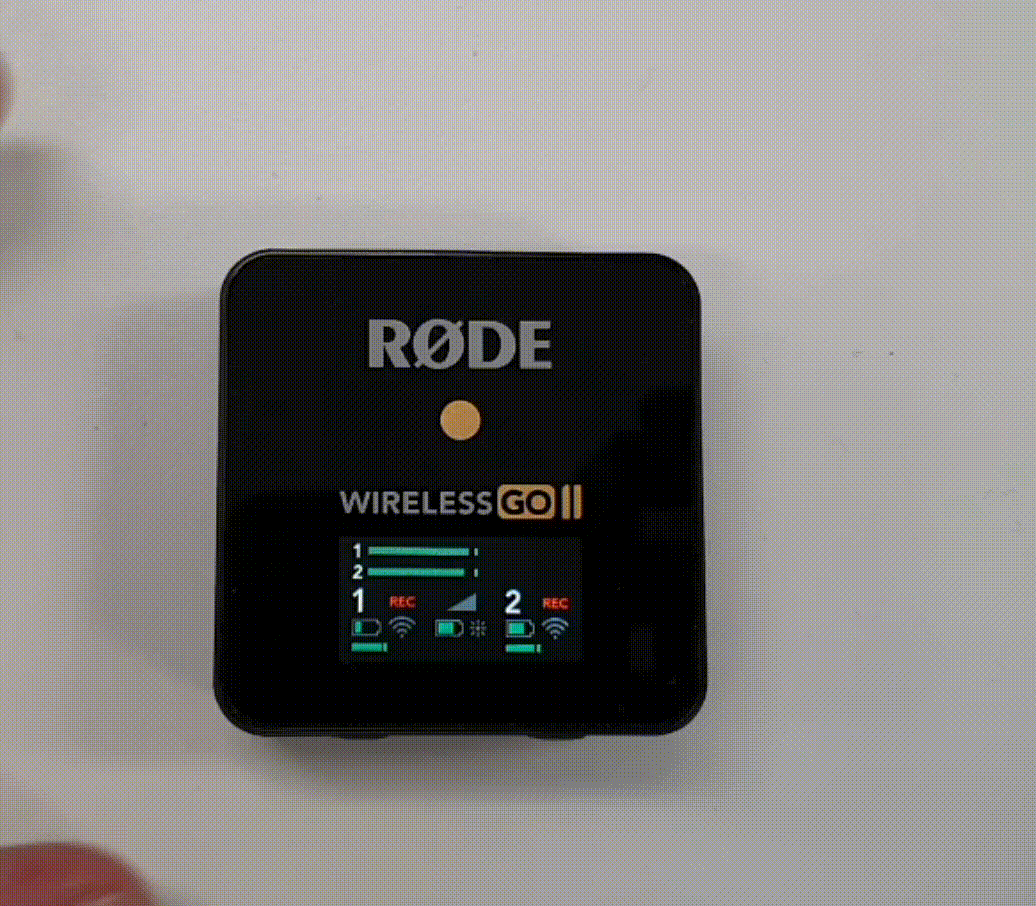 To switch between Merge Mode and Split Mode on the Wireless Go II, you need to press and hold the 'dB' and '1/2' buttons on the receiver until you see the audio levels change.
You can also can use the Rode Central Desktop app, and Rode Central mobile app available for iOS and Android devices.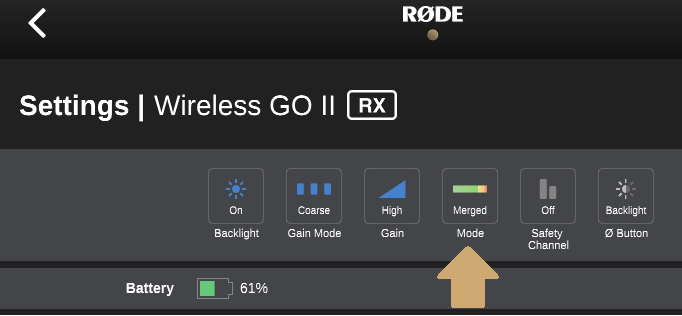 The app provides control and configuration options for the Wireless Go II, including selecting the operating mode.
For more information, please refer to the Wireless GO II user guide.