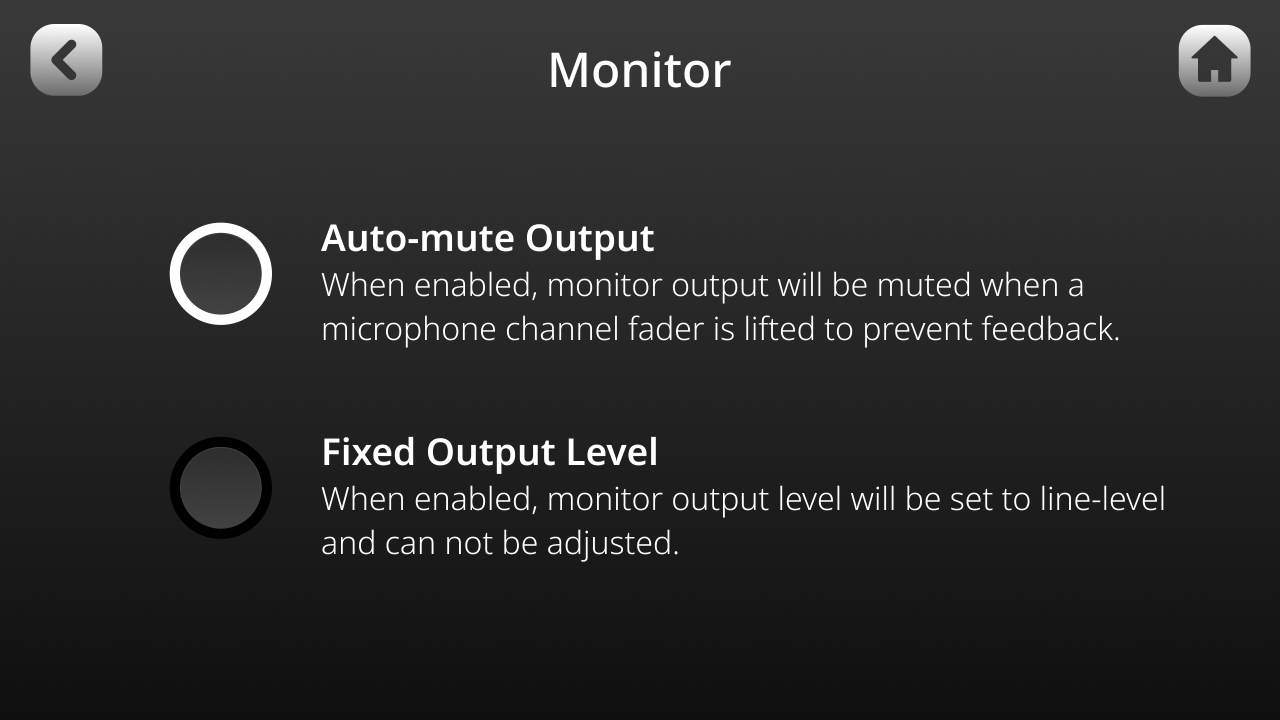 The Auto Mute feature serves as an invaluable tool in mitigating the occurrence of feedback when employing a microphone. Upon enabling this functionality, an amber ring will encircle the monitor icon on the main screen, signifying the deactivation of monitor audio, specifically when a microphone channel fader is turned up. If the ring around the monitor icon is green, the monitor speakers are active.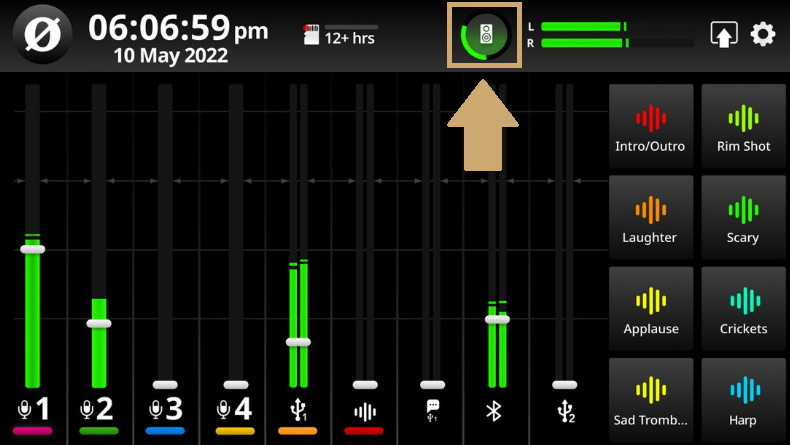 In contrast, should this option be disabled, a situation may arise where an excessively elevated monitor volume, in conjunction with an active microphone, could lead to the inadvertent capture of frequencies emanating from the monitor speakers causing feedback.
To deactivate the Auto-Mute Monitor Output feature, we recommend initially reducing the monitor level significantly by adjusting the larger master dial on the main screen.
For more information about RØDECaster Pro II, please see our RØDECaster Pro II User Guide.