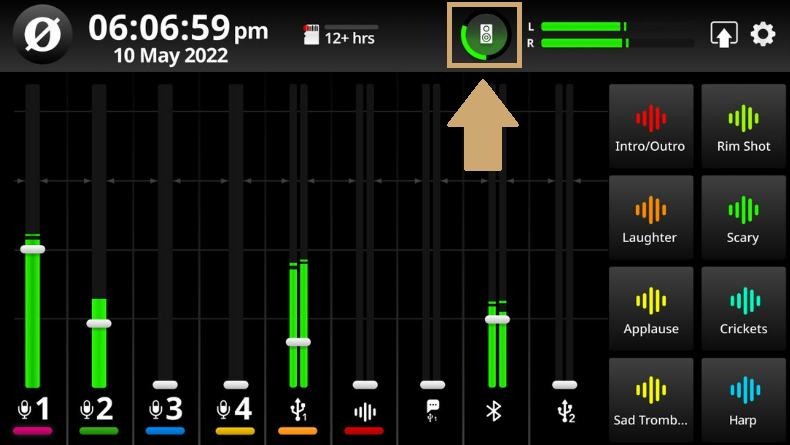 The monitor icon displayed on the main screen of the RØDECaster Pro II serves as an indicator of audio transmission to the monitor output. The encircling coloration of this icon corresponds to the level of audio being dispatched to the monitor speakers, and you have the ability to regulate this level using the main dial located on the RØDECaster Pro II.
A green ring signifies that audio is actively being transmitted.

An amber ring signifies that the monitor output is momentarily suspended.

This is typically due to the presence of an active microphone channel with a fader raised or unmuted.

A red ring with a red cross appears over the icon, it indicates that the monitor output has been deactivated.
You can reactivate/deactivate it by pressing and holding the main dial for 2 seconds.
For more information about RØDECaster Pro II, please see our RØDECaster Pro II User Guide.