Performing a diagnostic test on your RØDE Wireless Pro, Wireless GO II and Wireless ME products is now easier than ever with the latest RØDE Central software. By running diagnostics, you can identify and address hardware problems, compatibility issues, and connection difficulties.
Follow the steps below to perform the diagnostic test:
Connect your Wireless unit directly to your PC or Mac.
Open the RØDE Central desktop app.
On the app, select the Wireless unit located at the top left corner.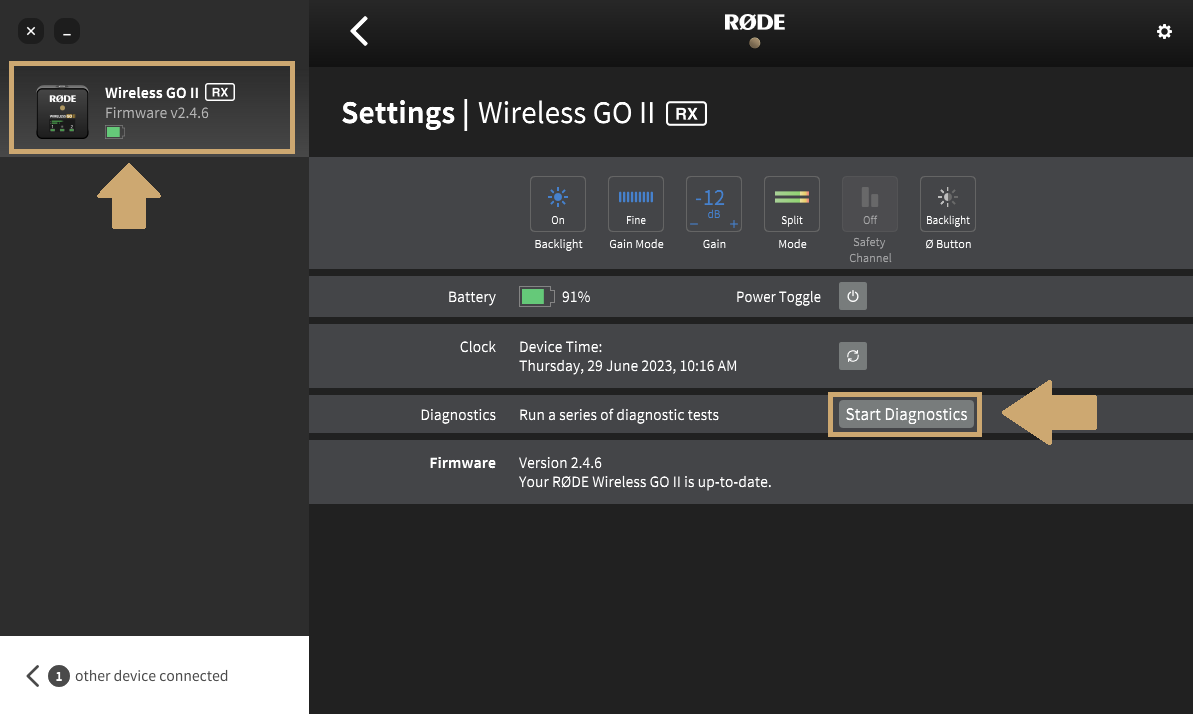 Note: If you're using the Wireless GO II TX, also press the settings cog beneath the Wireless GO II TX icon.

Click on "Start Diagnostics."
Then click on "I have all my devices ready."
Follow the prompts to begin the diagnostics test.
Upon completing the test, you can connect another Wireless unit for further testing by selecting "Connect another RX or TX unit to continue testing."
Once the diagnostics test is fully complete, press "I have finished connecting my devices".
If you're still having issue with the product, please reach out to our Service Team contact page for further assistance.