There are many different types of microphones on the market and each have their own characteristics and applications. Choosing the right type of microphone for your needs is necessary to get the best outcome from a project. Dynamic Microphones
Dynamic microphones, such as the M1, PodMic and Procaster, are sturdy and versatile, making them suitable for various situations. They're ideal for on-stage performances, broadcasting as well as podcasting environments as they can accommodate high sound pressure levels (SPL) from loud sound sources.
Condenser Microphones
Condenser microphones, such as the NT1 5th Gen and NT2-A, are more sensitive and accurate than dynamic microphones. They have a thin diaphragm that vibrates when exposed to sound waves, and the diaphragm's movement varies the capacitance to produce an electrical signal.
As condenser microphones are more sensitive, they offer a wide frequency response and capture more detail and nuances, making them ideal for studio recordings, vocals, acoustic instruments, and capturing subtle sounds. They are also commonly used in broadcast studios, podcasting, and audio production environments. Ribbon Microphones
Ribbon microphones, such as the NTR, use a thin metal ribbon suspended between magnets to generate an electrical signal. They offer a smooth and vintage sound with a characteristic warm tone and natural roll-off. Ribbon microphones are delicate and sensitive, requiring careful handling and protection from wind blasts and high sound pressure (SPL) levels. They excel at capturing detailed and accurate sound reproduction, particularly for vocals, strings, and brass instruments. They are commonly used in studio recordings and broadcast environments.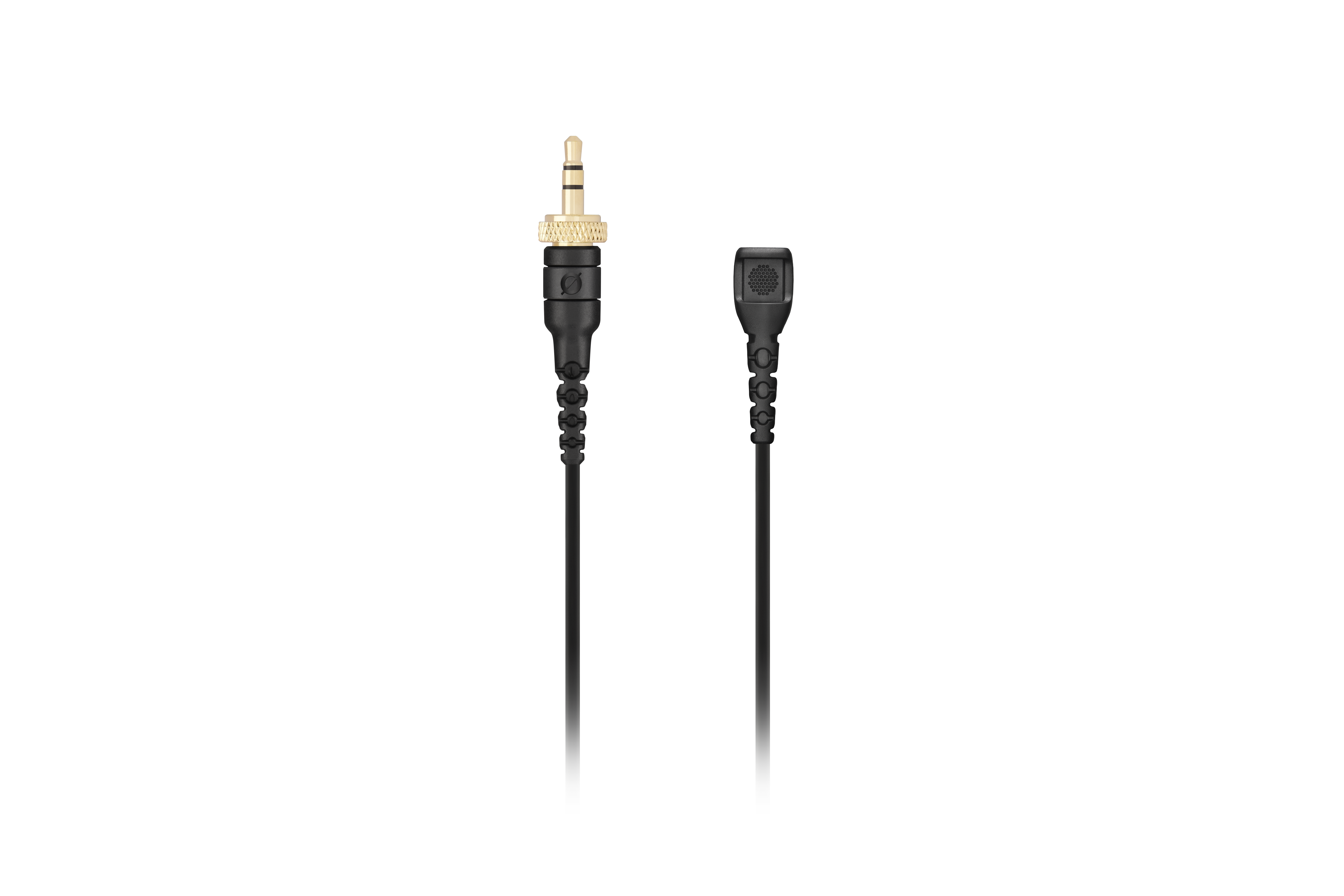 Lavalier Microphones
Lavalier or lapel microphones, such as the Lavalier GO and Lavalier II, are small, clip-on microphones designed to be worn close to the talent's collar bone. Lavalier microphones offer hands-free, discreet placement, and good sound quality, allowing the speaker to move freely while maintaining consistent audio pickup.
They are often used in broadcast, presentations, public speaking, and video production and usually are accompanied a wireless system such as the Wireless GO II. Shotgun Microphones
Shotgun microphones, such as the NTG1 or NTG5, have a highly directional pickup pattern and are ideal for capturing sound from a specific source while rejecting ambient noise from the sides and rear. They are commonly used in film, television, and video production, especially for outdoor recordings, interviews, and capturing distant sounds. Shotgun microphones are primarily mounted on boom poles or cameras and provide focused audio capture, allowing clear dialogue from a subject, even in noisy environments.