The RØDECaster Pro can be seamlessly connected to popular gaming consoles like the PlayStation 4 & 5 and Xbox One and Xbox Series models. This can be easily achieved by linking the RØDECaster Pro to the console's controller 3.5mm input.
Begin by linking the RØDECaster Pro to the controller's 3.5mm port with a TRRS-TRRS cable, such as the SC9 cable and connect it into the 3.5mm mobile port at the rear of the RØDECaster Pro.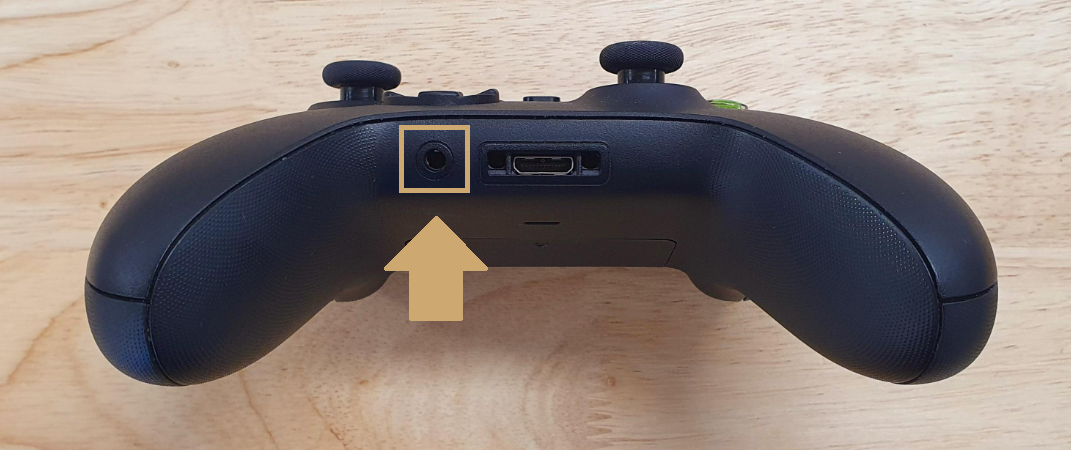 If your Xbox Controller doesn't have a native 3.5mm port, you'll need the Xbox One Stereo Headset Adapter.
Connect your preferred XLR microphone to the rear of the RØDECaster Pro.

Adjust the faders for both the microphone and mobile channels

Power on the Xbox console

Access the Xbox quick menu by pressing the Xbox button the controller.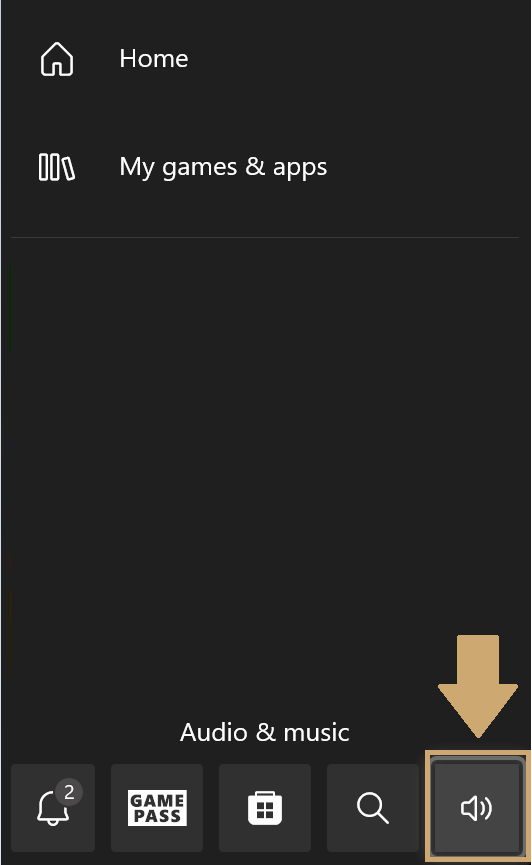 Open the Audio & Music settings and ensure that the Headset mic option is enabled.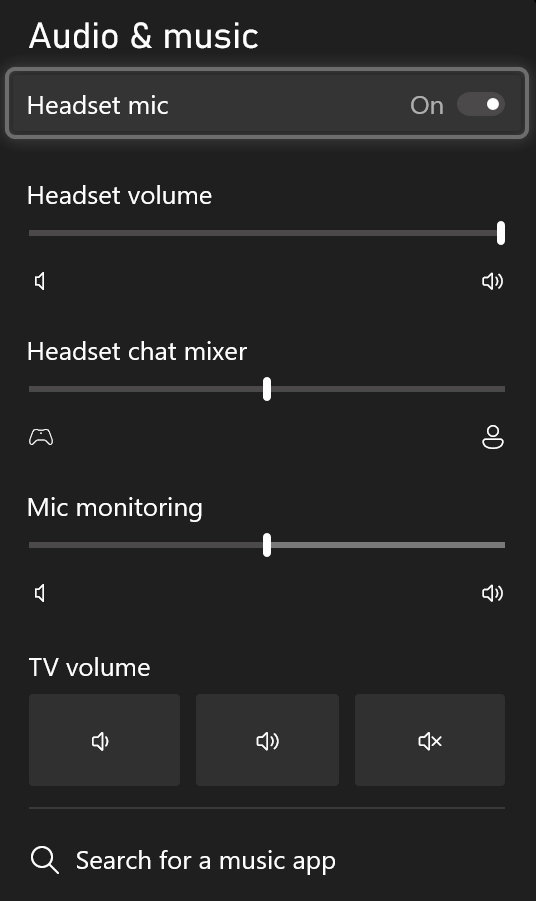 Set the Headset Volume to 100% and fine-tune the volume using the RØDECaster Pro's controls.





Now connect your connect your headphones to the rear 1/4" ports on from 1/8" port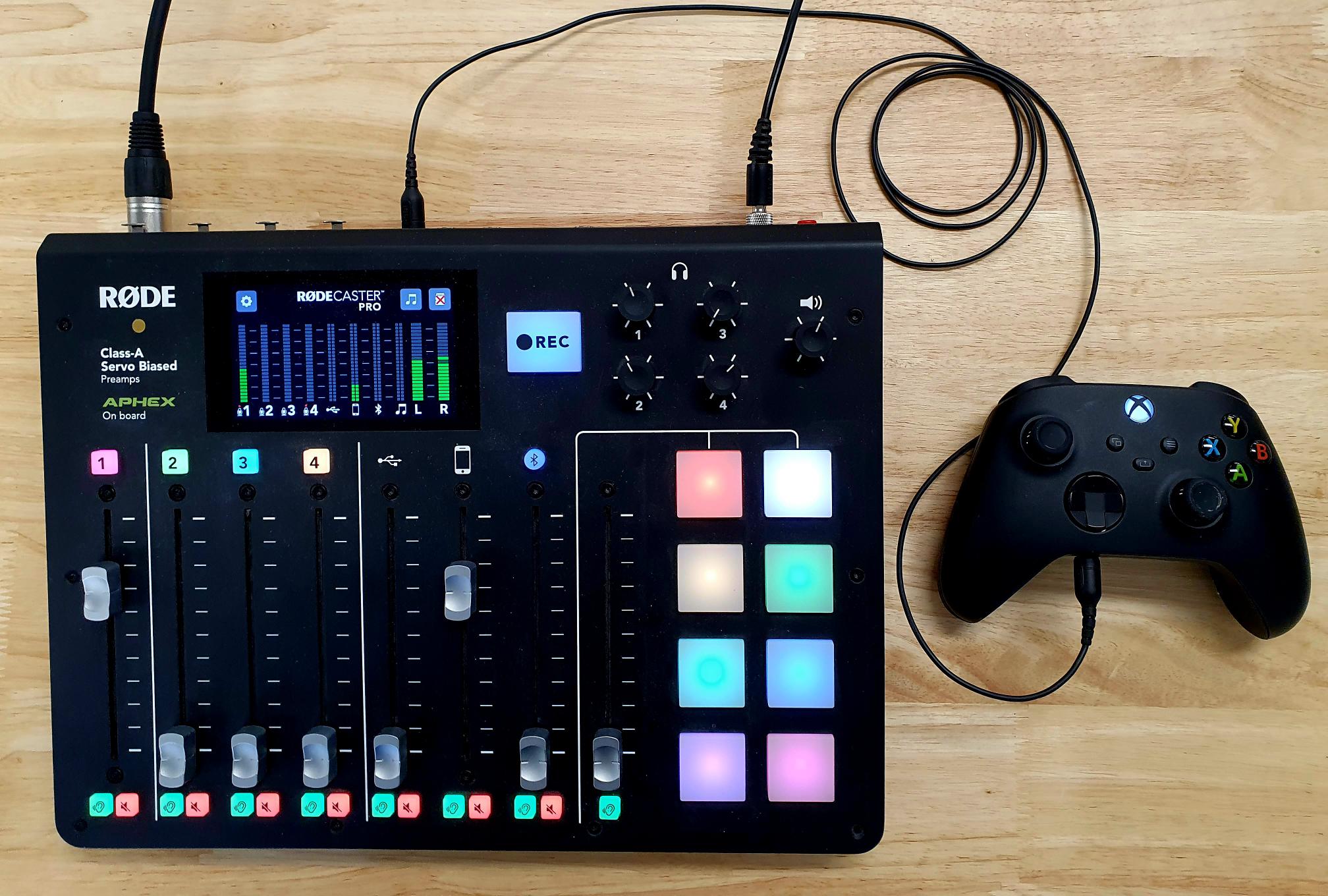 Your setup is now ready to record audio into the Xbox with the RØDECaster Pro and you can use applications such as Twitch or Discord natively within the Xbox.