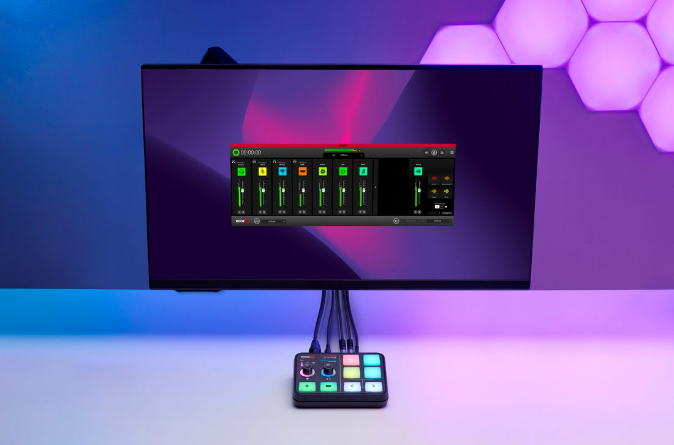 Utilizing the RØDE Unify software, you can effortlessly send multiple distinct audio mixes to various streaming platforms, such as OBS and Discord. The process is straightforward, ensuring ease of setup and use, particularly when delivering distinct audio streams while streaming gaming content to diverse platforms.
Please refer to the following step-by-step guide:
RØDE Unify
I

nitiate the RØDE Unify software on your computer.

Configure your audio levels within RØDE Unify for the Stream Mix.
Set the desired audio levels and activate the appropriate channels for the Chat Mix.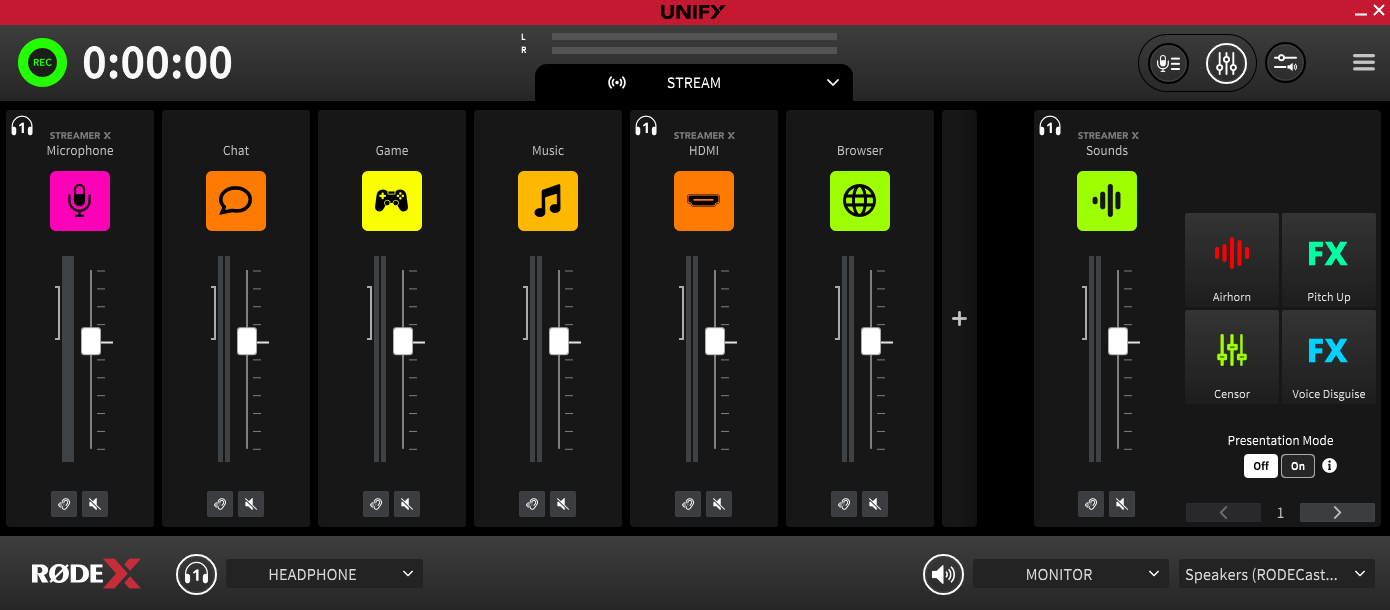 OBS
Launch OBS on the computer. 
Add a new source and select 'Audio Input Capture'.
Specify the device by naming it 'Stream Input (RØDE UNIFY)' as your device.
You'll now have the Stream Input as an audio source in OBS with its own level. 

Discord
Access the 'User Settings' menu on the bottom left of the window.
Navigate to the 'Voice and Video' settings.
Under Voice Settings, select the 'Chat Input (RØDE UNIFY)' as your input device.
For your output device, choose 'Chat Output (RØDE UNIFY)'.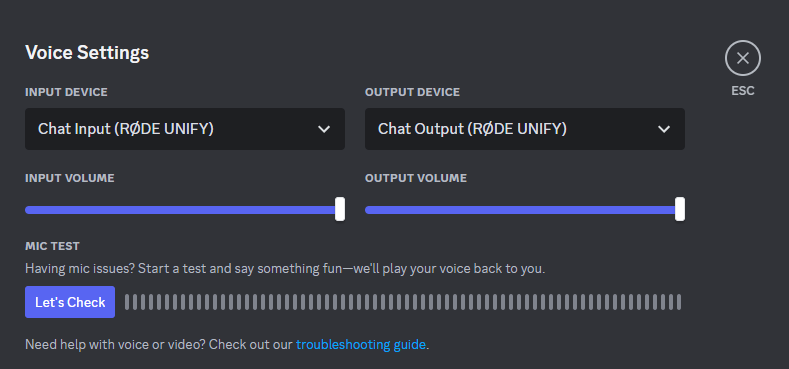 With this configuration, RØDE Unify will simultaneously transmit two distinct audio mixes to OBS and Discord. 

For more information about RØDE Unify, please see our RØDE Unify User Guide