RØDE Product CE Certifications and Declaration of Conformity are conveniently accessible through our product page on our website here.
To locate these documents, navigate to the 'Resources' section on the respective product page.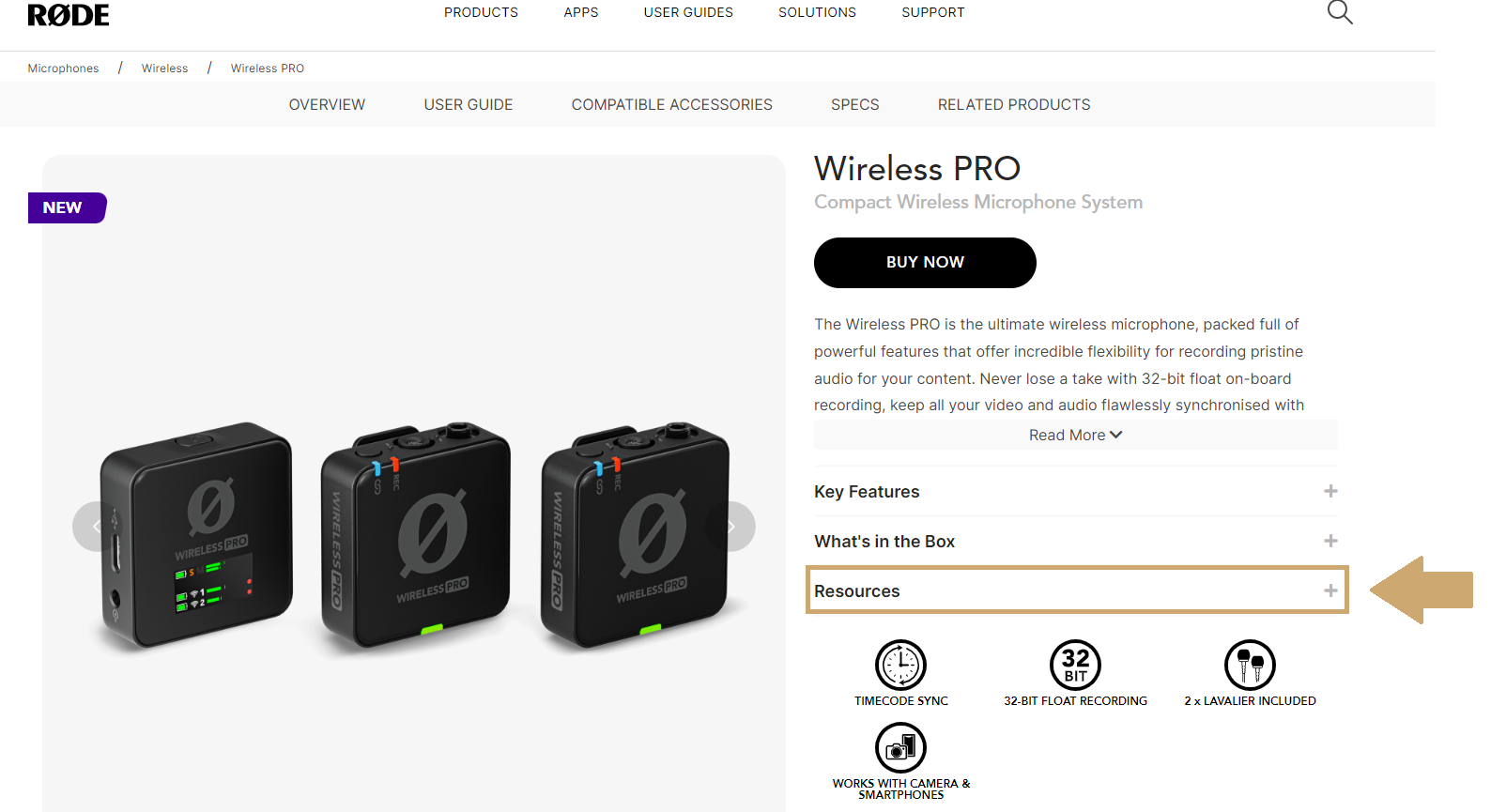 Upon clicking the '+' icon, the pertinent documents for the product in question will be presented.
Simply select the desired document, and you will be seamlessly redirected to the corresponding PDF file for your reference.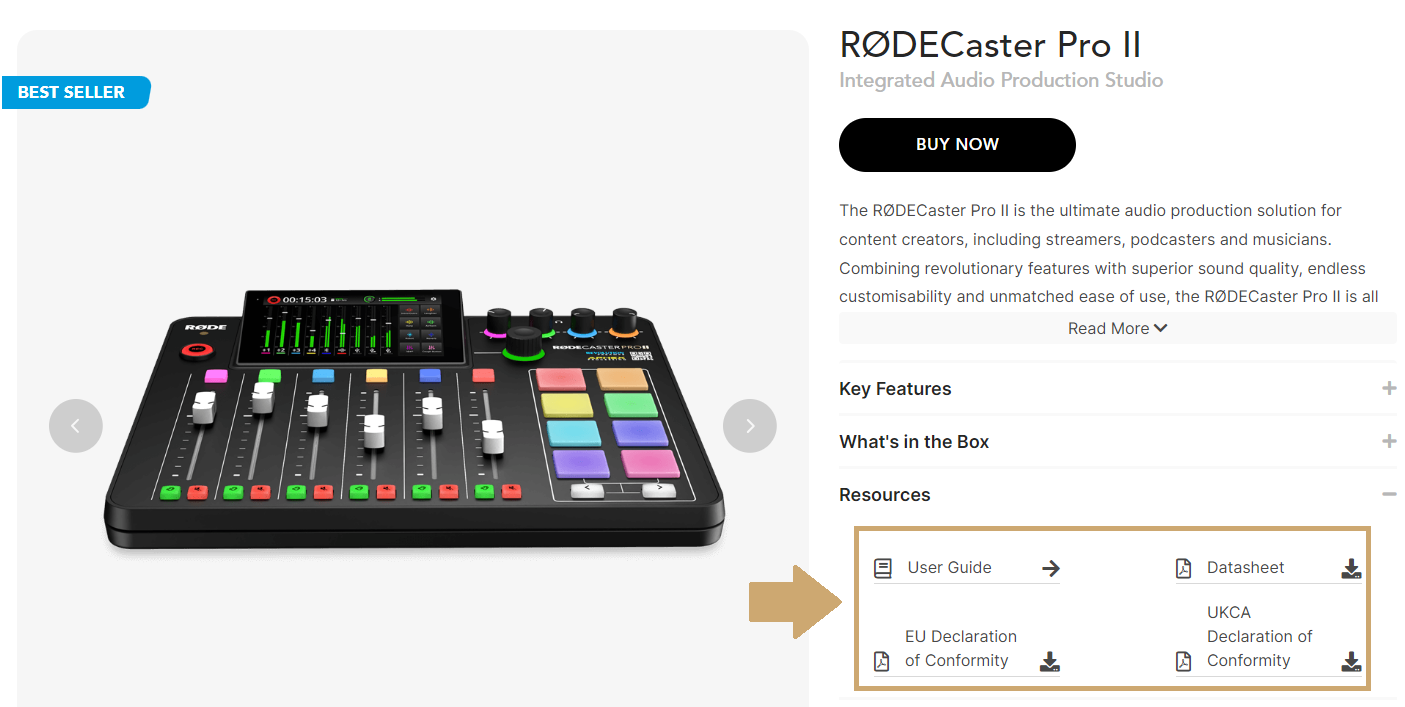 For some quick links to the most popular RØDE Products, please see the list below for CE Certifications / Declaration of Conformity.