In the event that you encounter challenges in locating the serial number on your RØDE product, we provide a dedicated warranty portal designed to assist you in this process.
Visit our official warranty portal - here
If you haven't already done so, you will need to register an account or log in to your existing account.
Navigate to the drop-down menu on the portal.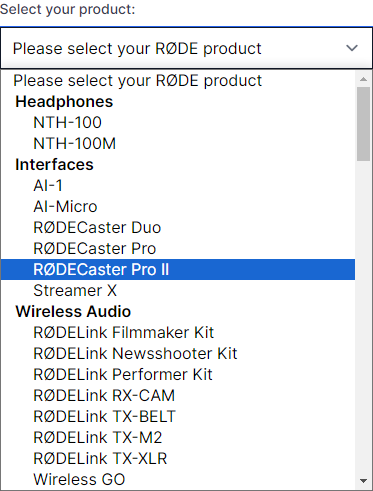 Select the specific RØDE product you own.
Upon selecting your product, the website will load a visual representation, such as a picture or diagram, illustrating the precise location of the serial number on the left side.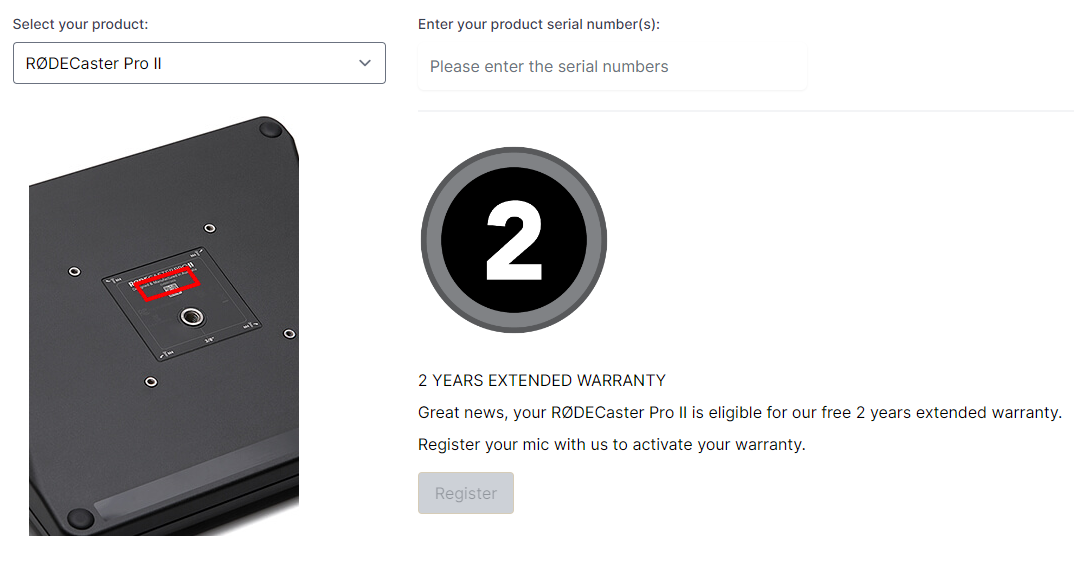 It's important to note that the following RØDE products do not feature a serial number directly on the product itself, but instead, the serial number can be found on the product's packaging only:
Blimp

Lavalier GO

Lavalier II

RØDELink Lav

SmartLav+

NT-USB

VideoMic ME-C

VideoMic ME-L
By following these easy steps and accessing our warranty portal, you can easily identify the serial number location for your RØDE product.