Within RØDE Central, users have the capability to configure predefined gain levels tailored for various camera models that can be stored on the Wireless receiver (RX). In addition to the premade camera settings, the RØDE Central software allows for the creation of custom gain presets in the event that a camera model is not featured in the existing list. These gain presets are accessible when using the Wireless GO II and Wireless PRO kits.
Here's a step-by-step guide for setting up these presets:
Launch RØDE Central on your computer.

Establish a connection between your Wireless RX and your computer using the provided USB-C cable.

In the left-hand menu, select the Wireless RX device.

Click on the 'Gain mode' option until 'Camera' is highlighted.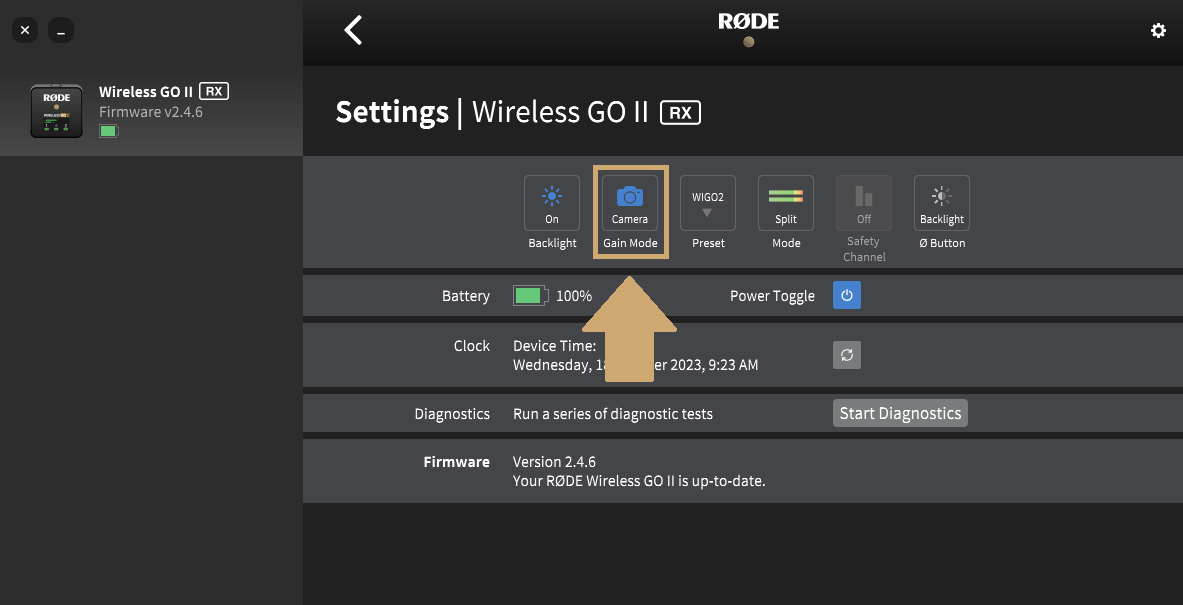 Adjacent to the 'Gain mode' a 'Preset' option will appear.
Click on 'Preset' and then click the '+' button to create a new preset.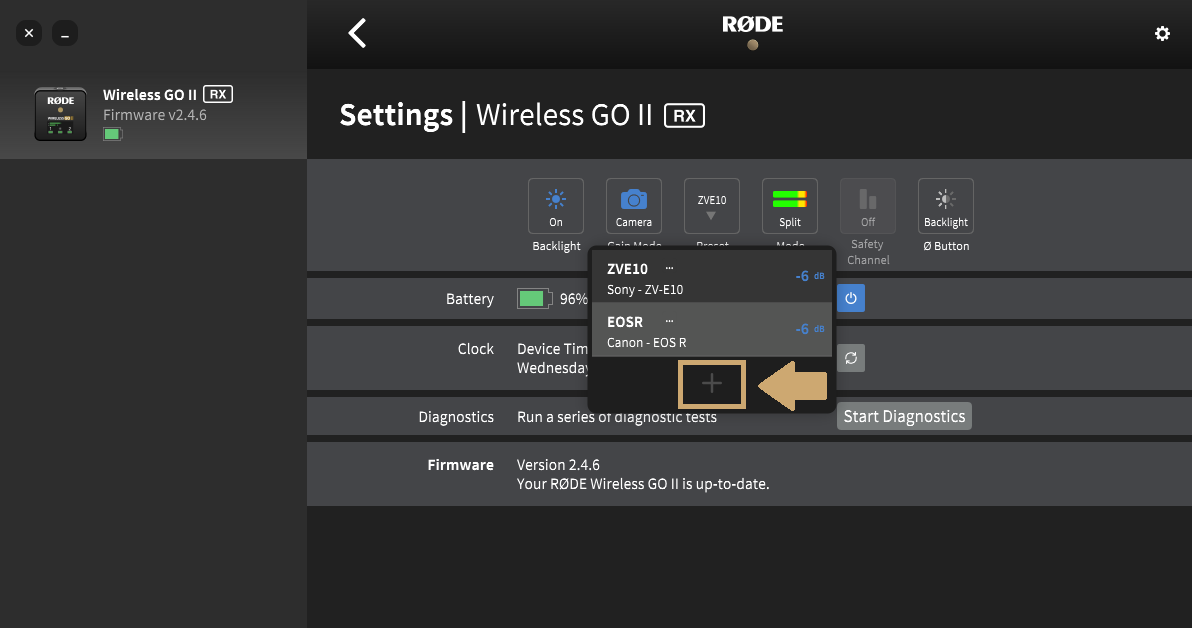 Choose your camera's manufacturer from the provided list.

Select your camera's specific model.

If your camera model is not listed, you have the option to use a similar model's preset as a reference.
You can also create a unique preset by selecting the 'Custom' option in the manufacturer list.
Upon selecting your camera preset, you will receive a prompt to consult our guide for your particular camera to ensure the camera settings align with the preset.

Once the preset configuration is completed, your camera model will be visible in the preset options. When you power on your Wireless RX, your camera model will be displayed on the RX screen, confirming that the gain settings have been applied to your RX. If you have multiple presets configured, you can toggle between them by pressing the 'dB' button on the RX.
For more information about the Wireless PRO, please see our Wireless PRO User Guide.