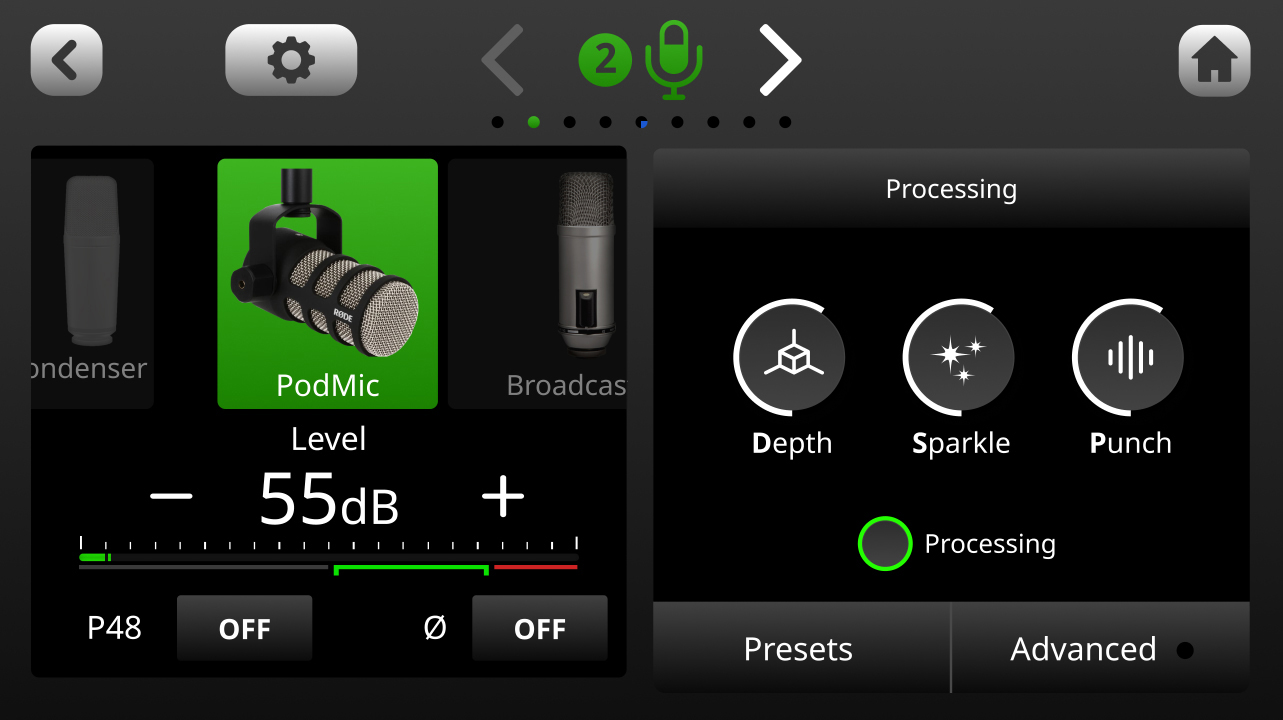 The "Depth" parameter subtly adjusts the lower frequencies within your microphone signal, imbedding it with a heightened sense of richness and enhancing the precision of bass articulation. This feature proves particularly useful in attaining the distinctive broadcast voice timbre renowned across a multitude of professional podcasts and, naturally, within the realm of radio broadcasting.
The "Sparkle" effect introduces brightness and more detail to your voice, which give it more of a sense of airiness and clarity to your vocal performance.
Additionally, the "Punch" parameter bestows a gentle compression effect upon your signal, enhancing the intelligibility and maintaining a consistent tonal quality in your voice. It further implements adjustments to the noise gate, effectively mitigating background noise for a refined audio output.
For more information about RØDECaster Pro II, please see our RØDECaster Pro II User Guide.