The Orange LED light on the Wireless ME Receiver indicates that the 'ME Mic' is disabled. As the receiver has a built in microphone as well, you can record audio while the receiver is on the camera.
You can enable/disable this feature from the RØDE Central desktop/mobile app.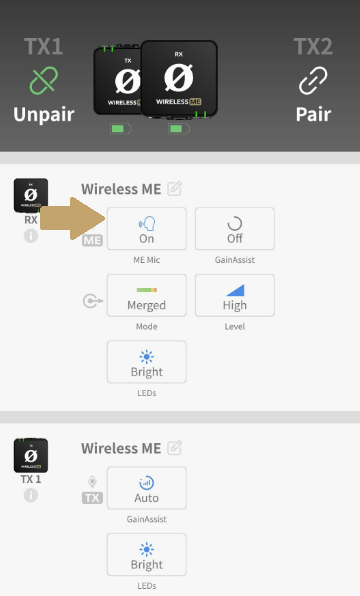 For information about the Wireless ME and the 'ME Mic', please see our Wireless ME User Guide.