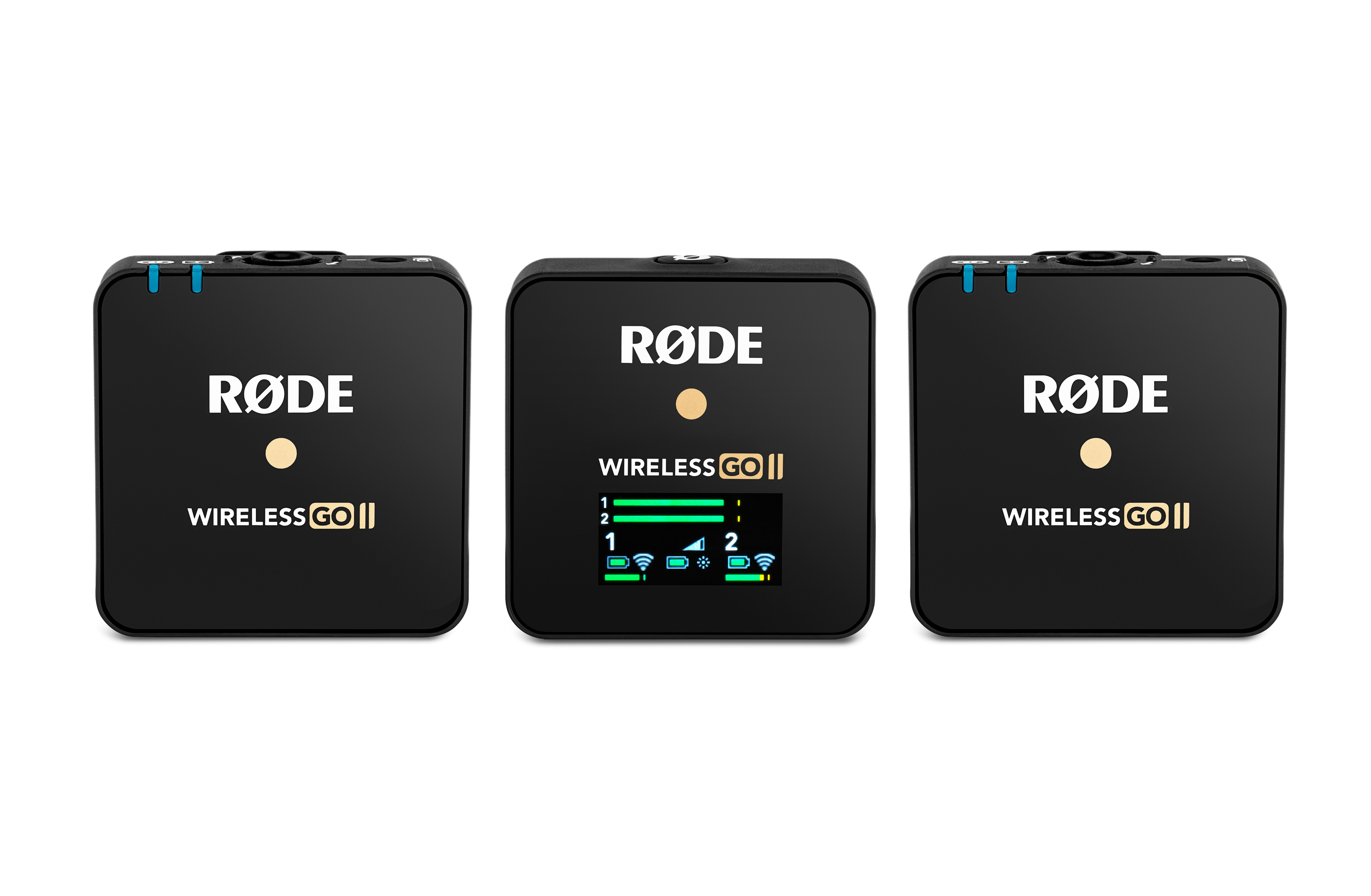 You can now manually convert any .UGG and .EGG files that you have backed up from your Wireless GO II transmitters to your computer (PC/MAC). 
This is also useful before updating/factory resetting the firmware of the Wireless GO II transmitters and you want to make sure the update/factory reset the units. 
If you connect the transmitter to the computer with RØDE central active and open Windows Explorer (PC) or Finder (Mac) window, you should see the transmitter come up as an external drive. You should be able to see the .UGG and .EGG files of your recordings. 

With the latest version of RØDE Central installed on your computer (Mac/PC), you can now manually convert the .UGG and .EGG files that have been backed up from the Wireless GO II transmitter. 
The latest version of RØDE Central is available to download from here.


To import these backed-up audio files into the app, open RØDE Central (desktop), click the settings cog in the top right corner (1), click the 'Local Recordings' dropdown (2) and select the folder that contains your .EGG and .UGG audio files.
​
Mac: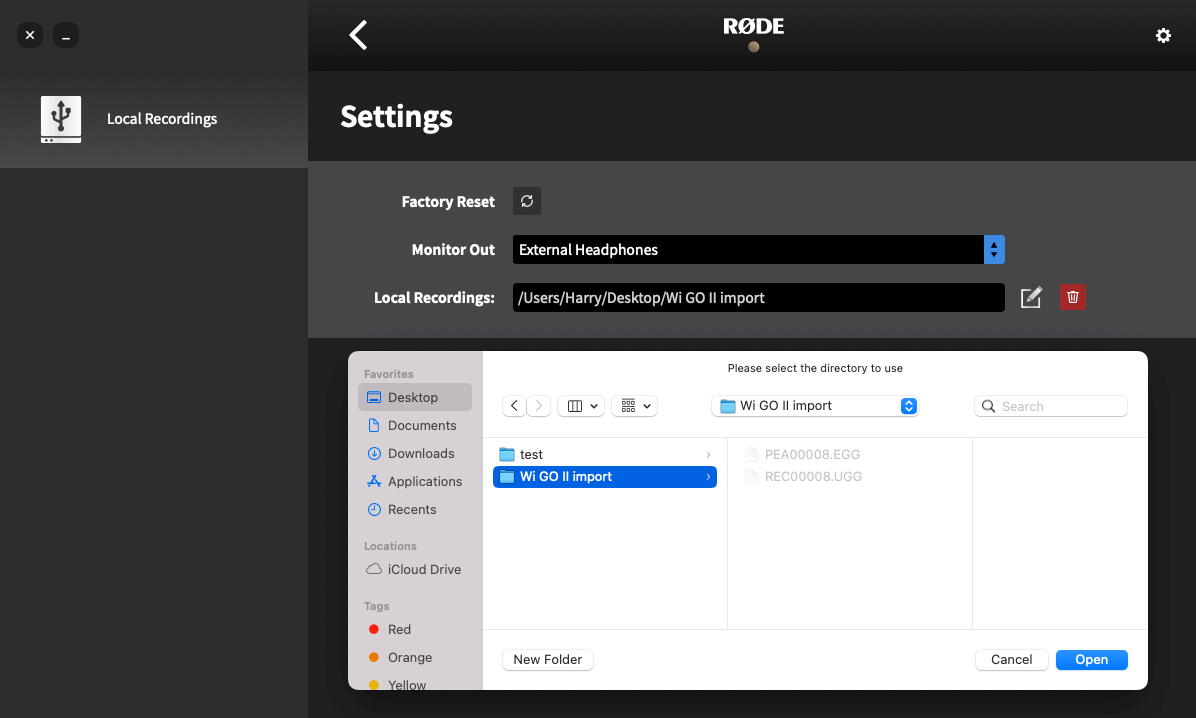 PC:
Once you've selected the folder with your recordings, a Local Recordings folder will appear on the top left of the app (1). Click on this and your recordings will be shown here (2). Once you've selected the files you'd like to convert, press the export button (3) to begin the conversion. ​
For more information about RØDE Central and using the Wireless GO II, please see our Wireless GO II User Guide.